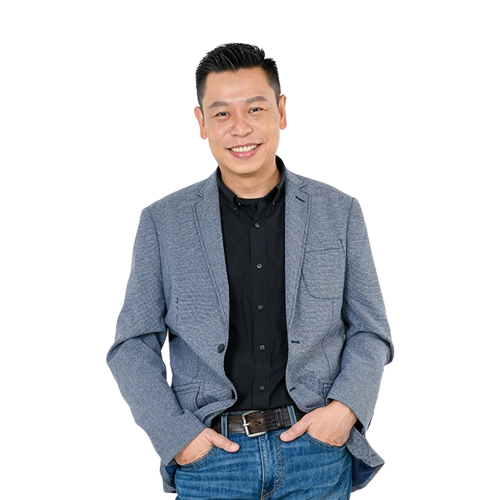 It all started from a visit to his auntie's bungalow off Stevens Road where his love for beautiful houses was born. Upon completing his National Service in 1992 at the young age of 21, Alexs decided to embark on his real estate journey. While it wasn't easy diving headfirst into something as there weren't proper workshops available at that time, he did it anyway, without capital, clients, or experience.
His passion for real estate transform into frustration when he was helping another relative buy a landed property and came across many agents who were giving inaccurate information. He ending up making endless calls to various government bodies, architects, and law firms all to get the answers he needed to provide the proper advice for his relative. Determined to make a difference & set higher standards in the real estate industry, he made up his mind to focus solely on luxury homes and never looked back ever since.
Since his early days, Alexs has worked with large and reputable firms such as DTZ Debenham Tewson, Knight Frank Pte Ltd and Far East Organisation. The latter presenting more than a handful of challenges to him which, he obviously, prevailed and excelled.
In 1994, he was conferred "Certified Realtor" after completing his six months studies which were conducted & assessed by The Association of Singapore Realtors. Back then, anyone can practise real estate without the need to be certified but Alexs Chua pursued to further his studies due to his keen interest & thirst for knowledge about the industry. In 2004, Alexs was conferred the title "Certified International Property Specialist" by The National Association of Realtor (USA). Again after pursuing further studies to understand the worldwide real estate market & trends. In 2005 he set up AC MacGyver Pte Ltd, his first-ever boutique real estate agency that mainly focused on landed properties and was paired with a sales force of over 30 real estate salespeople. 
Alexs was also awarded the certificate of "Certified Trainer" by The Society of Neuro-Linguistic Programming (NLP) in 2008 after going through training in Orlando (USA). He was a nominee of the Spirit of Enterprise Award in 2010 & in 2011, Alexs clinched the Successful Entrepreneur Award (Platinum Category).
Following a long list of remarkable accomplishments, his agency, AC MacGyver Pte Ltd collaborated with Hersing Singapore (a public-listed and holding company for ERA Singapore) in 2011 and was rebranded as Coldwell Banker Realtors Pte Ltd. In 2013, Coldwell Banker Real Estate along with the ERA brand was sold to APAC Realty. As a keen learner, his journey did not stop there. With a strong interest in neuro-related studies, Alexs then attended the Behavioural Coaching Institute and became a certified Master Coach in 2013 and the year 2014, he became a certified ACTA (Advanced Certificate in Training and Assessment) Trainer. 
Over the years, Alexs has been featured in The Business Times, The Straits Times, The EDGE Magazine, Channel News Asia FM938 Live, The Property Report (S.E.A), SME Magazine and various other well-known publications. Adding on to his list of achievements, in the year 2014 Alexs was invited to be a keynote speaker at the OrangeTee Annual Business Conference.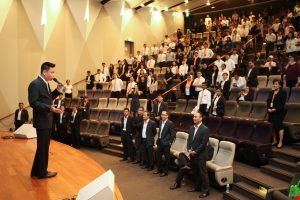 In 2016, he joined PropNex Realty Pte Ltd, the largest real estate agency in Singapore.
When the Council for Estate Agents was formed in 2010, Alexs also sat on the committee for the formation of their Professional Service Manual (PSM) which is the official Practice Guidelines that regulates the 34,000+ real estate salespersons under the Estate Agents Act (Cap. 95A) for their conduct of estate agency work in property transactions involving residential, commercial and industrial properties. The practice guideline seeks to set clear standards and guidelines to ensure salespersons render their services competently, professionally and ethically, promoting open, fair and honest property transactions. It also highlights the responsibilities and duties that salespersons must pay attention to when carrying out estate agency work in both the sale and leasing of property transactions.
Alexs' passion for training and personal development brought him to where he is today. This has inspired him to be the author of three e-books: The Game of Selling, Persuasive Persuasion and Secrets of Prospecting for Real Estate Champions. But it does not stop there for Alexs Chua has not extinguished the growing passion for Real Estate inside of him.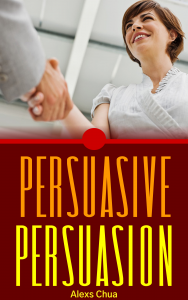 Alexs was also PropNex's Landed Trainer between 2017 to 2020 & conducts training for the Central Core Region (CCR) landed trends, including the luxury Good Class Bungalow market. He has trained thousands of real estate agents over the years & served thousands of landed property sellers & buyers.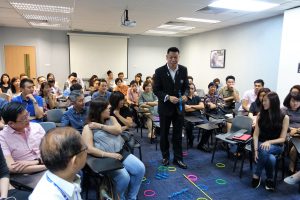 Through his hard work & determination to set higher standards, he successfully brokered hundreds of landed properties throughout the years. These include terraces, semi-detached, detached houses & Good Class Bungalows at Queen Astrid Park, Belmont Road, Margoliouth Road, Ridout Road, Kingsmead Road, Raffles Park. These, Alexs continues to serve clients, helping them buy, sell or invest in landed properties. Some of these clients who trusted him have transacted up to seven landed properties with him. Indeed, earning him the respectable title as a landed specialist in Singapore by The Business Times & The Straits Times.